Since the Hub is dead, Disney is focused on four more Frozen sequels, and Nickelodeon is doing something with Spongebob we guess, it looks like Cartoon Network is the last place we can nit pick. While we already covered a certain crossover that seemed like the worst announcement earlier, we didn't get to take an in-depth look at everything released today. So what looks promising? What looks horrendous? Why should you care?

For the children, dear reader. For them.
Grab a chair, take a seat, and prepare yourself. Cartoon Network's recent 2015-2016 programming reveal gave us a lot to complain about on the internet. New miniseries, movie, plots, revivals, and shows are making their way on to the network. What we're left with is the Good, the Bad, and the Ugly.
THE GOOD
New seasons of the best shows Cartoon Network has to offer are on their way as we speak. Adventure Time will be entering its 7th season, The Amazing World of Gumball will be entering its 4th, Steven Universe will get its 2nd 52 episode stent, and Clarence despite losing creator and main character voice Skyler Page will also be returning with its 2nd season.
Also up for renewal is the anything but Regular Show, not only with a 7th season but also a made-for-TV movie. Simply titled Regular Show: The Movie, it's a long form special that will revolve around the main characters accidentally creating a "Timenado," then having to go back in time and battle an evil volleyball coach in order to save the universe — and their friendship. While the show has been known to have issues with pacing, it will be interesting to see what the crew will do with all the extra time allotted for a TV movie, and it's certainly a project to look forward to. Also if they don't get Christopher Lloyd to make a cameo as Doc Brown it will be a huge missed opportunity for J.G. Quintel to add an '80s reference.
They're baaaack
Aside from old shows getting renewed, let's talk about an even older show getting yet another reboot. After their original 6 seasons, movie, 2 anniversary specials, and Anime spin-off that shall not be named, The Powerpuff Girls will yet again be getting a new spin in the upcoming 2016 launch. Obviously coming with a different crew, it's interesting to see the series go against the wishes of its creator, who opted to end the series because he didn't want to ruin its appeal. Regardless, we'll be looking forward to return of some pint-sized crime fighters, and with Executive Producer Nick Jennings of Adventure Time fame it's sure to at least be worth a watch.
Did you like Over The Garden Wall? Good, because Cartoon Network is giving another miniseries a chance. What was initially a pitch for a series, Long Live the Royals will instead be getting the miniseries treatment. We previously covered the pilot in an earlier article, so more can be told there. It's basically Regular Show, but with teens in the middle ages but they have cellphones we guess.
Finally, let's talk about something promising that won't even make it on television. Cartoon Network's first completely original digital series Mighty Magiswords will be coming out soon, and from the designs and scenario, it looks very promising. Based on the adventures of a brother sister team of "warriors for hire," Mighty Magiswords looks like someone basically made a fantasy game and made it in to a cartoon, which seems pretty kick ass. Who knows, maybe it will be so good they'll even give it a TV spot.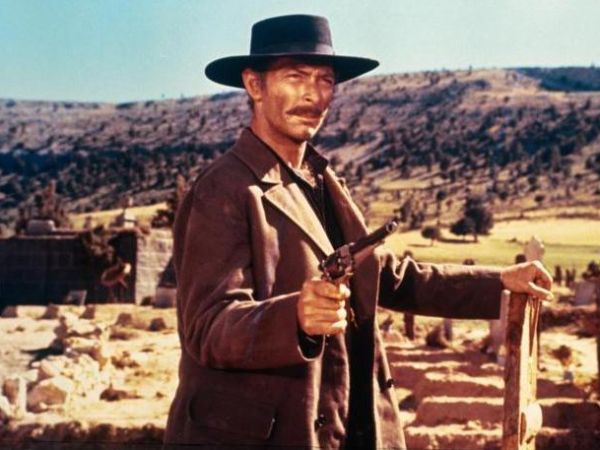 THE BAD
Of course not every announcement is going to come with good news. Shows I'm sure some of us stayed up hoping would fade away have unfortunately clawed their way back in to the light. The occasionally funny but not worth the effort Sonic Boom will be getting a 2nd season, the neverending story of animal abuse gets to go on to its thousandth season in Pokémon the Series: XY, Lego Ninjago: Masters of Spinjitzu will be returning with its 4th season, and the dimwit himself, Uncle Grandpa, will be returning with a 2nd season.
Bad ideas don't have to be returning shows however, take for example another wonderful CG animated Transformers series of commercials to loathe at first glance. Hasbro let Cartoon Network take the reigns of Transformers: Robots in Disguise after nuking their own pony infested channel. The series revolves around the
mecha mary sue Bumblebee, who assembles a new team of autobots to do robot stuff. While we may get a chance at something different, it doesn't appear that way.
Some shows do not age well. The Total Drama series is a prime example. What was once interesting for the pure shock value of its content and the perfect lampooning of reality television has turned in to the very thing it was mocking: bad television. It seems that the Canadians refuse to stop invading the airwaves, as Total Drama Presents: The Ridonculous Race is set to premiere on Cartoon Network and be just as disappointing as the last few seasons of this fading flame.
Do you like Care Bears? Of course not, no one did. Although it looks like someone is trying to catch that huggable magic with We Bare Bears. Why is it bad? Here, how about you read this description: "A 'comedy' about three bear siblings, named Grizzly, Panda and Ice Bear. Each episode follows their awkward attempts at assimilating into human society, whether they're looking for food, trying to make human friends, or scheming to become internet famous."
How far did you make it before you cringed?
THE UGLY
While there may have been some disappointments, there were also some decisions so infuriating you wanted to punch Christina Miller in the puss never mind, someone on Tumblr will probably get their Tampons in a twist over a joke like that and send me death threats.
Anyways, the worst seems to have reared their ugly head back once again. Mixels, the minishow/ADD visual test will be returning to cause more headaches for everyone. Also set to appear is Cartoon Network's tumor Teen Titan's Go!, renewed for a 3rd season after having huge ratings from the younger demographic. On a side note, parents everywhere have simultaneously said "fuck it" and gave up hope on their children.
If Johnny Test didn't make you already hate Canadians, then maybe its creator's next show will make you hate their good mannered ways. Scott Fellows and DHX Media will be letting Cartoon Network handle the United States distribution of Supernoobs, the misadventures of four nerdy friends, who are mistakenly tasked with saving the world from an evil space virus. I can already hear the whip cracks and guitar chords as I type this up.
So there you have it, Cartoon Network's 2015-2016 programming looked at and wrapped up in a nice little tear stained bow. Overall, I think there's far more good here to work with than there is bad, and I'm excited to see some of the more interesting entries here. Who knows, maybe even a few of the things I thought were bad will turn out good. Except Teen Titans Go!, we all know that's going to remain horrendous.
But seriously, to Michael Jelenic and
Aaron Horvath, go fuck yourselves.